Why Helmet Is Important for Riders?
Motorcycle and scooter riders tend to have swagger. Why not? The mere throttle of the two wheels makes the rider so high-spirited. Most of us riders try to ride our two wheels fast, making topsy turvy cuts. Although it is not recommended, we do.
But here comes a question: what is missing?
↓ ↓ ↓
Everyone just pats their heads and finally guesses. Yeah, it's the Helmet! Let's make understanding Helmets simpler and a little interesting.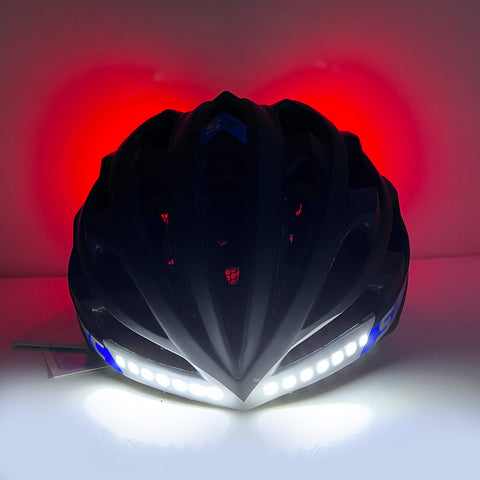 The helmet will protect your head from being broken
Helmets are the most important gear for a two-wheel rider. They protect you during a crash, providing a shield for your sensitive bonehead (skull) and by keeping the sternum connected to the medulla, providing a framework for... oh no, sorry, neck.
Safety should be your priority, helmets should be at the forefront of that, don't take it for granted, be safe and enjoy your ride.
While riding, wearing a helmet is not only handsomely, but also provides us with a certain degree of safety.
When the helmet receives an external impact, it will absorb kinetic energy through deformation, protect our head to the greatest extent, and reduce the damage to the head.
If you ignore the helmet while riding, whoever does this is taking a risk, risking a potentially life-changing disaster. The same goes for all bike-sharing users, like Citi Bike in New York. Currently, these users take their bikes out of the station and ride without helmets on streets with or without bike lanes, merging into the often-reckless flow of people and traffic, completely unconcerned.
According to the Bicycle Helmet Safety Institute, a nonprofit based in Arlington, Va., head injuries account for three-quarters of the roughly 700 deaths from bicycle accidents nationwide each year. And two-thirds of accidents are where a helmet could prevent or reduce the severity of an injury. Researchers at the University of Washington in Seattle reported back in 2000 that this protection holds even in a collision with a motor vehicle. Since then, this statistic has been confirmed many times.
You should never ride a bike without a helmet on your head anymore, that's where it belongs, not in a backpack, in a bike basket, or worse, at home.
Different types of helmets recommending
Since helmets are so important for riders, we should learn more about them. Let's give you an idea of what all types of head protection are available in the market, we have identified 5 of them, here they are;
Full Fared: covers your head fully.
Motocross: has an elongated chin section and is partially open for airflow during the physical exertion of motocross riding.
Modular: has a modular design where the front portion comes up.
Open face: a type of helmet where the front chin portion is not covered.
Half helmet: a top bowl design that is meant to cover the head.
So many options are provided for you, never forget to wear a helmet while riding.